Ha Giang, Vietnam has the most magnificent mountain passes in North Vietnam. If you want to explore Vietnam in the most exciting way, then traveling from Hanoi to Ha Giang by motorbike will be an ideal suggestion. Why motorbike? Along the way, you can contemplate tons of scenic landscapes, immerse yourself in mountains and forests, and take some stunning photos while being on your motorbike. We bet that these fascinating experiences you cannot gain when traveling by car. For a perfect Ha Giang trip, here are the things you should know before your departure.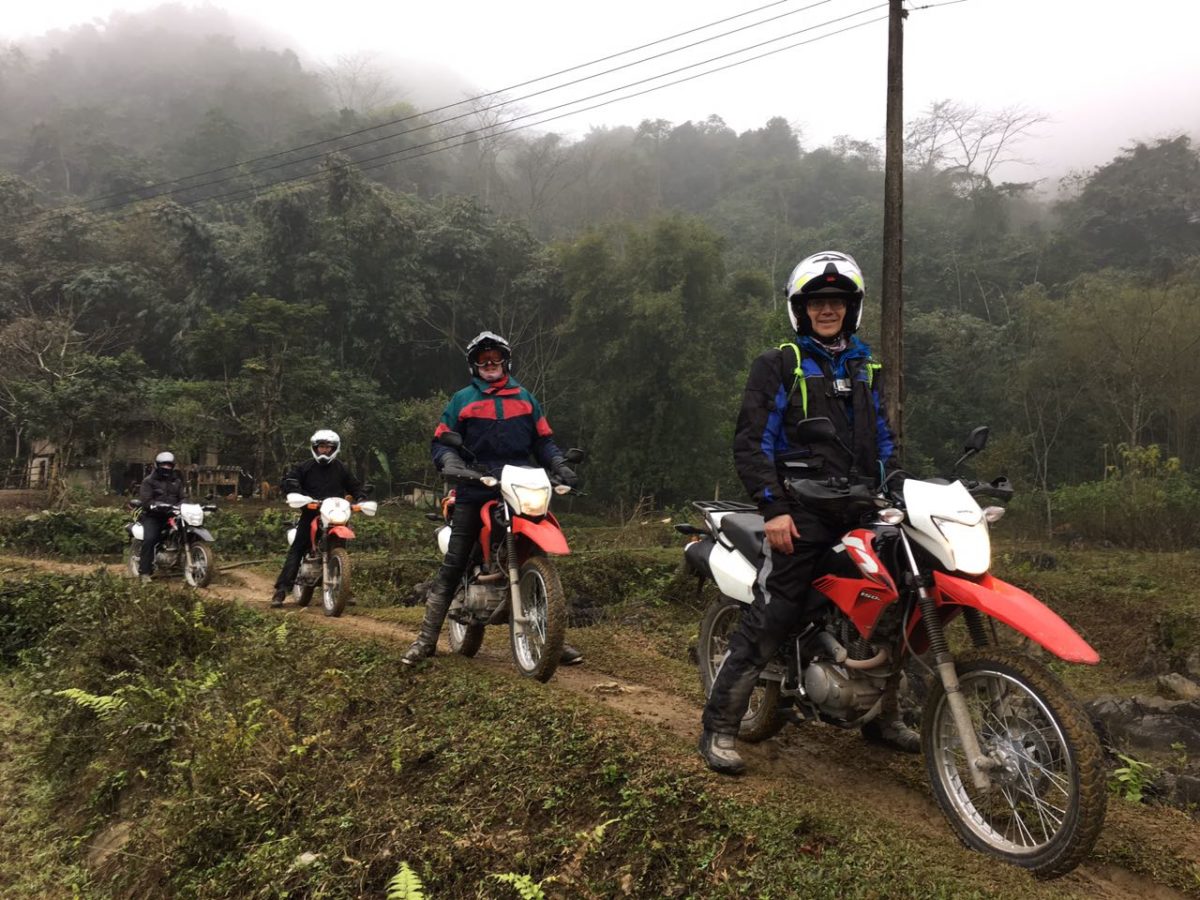 1.  What to know before traveling from Hanoi to Ha Giang by motorbike
There are plenty of slopes on the way to Ha Giang; therefore, you need to master your riding.
Don't forget to check the brakes before venturing out and always mind the level of gas. You often find out gas stations in Dong Van, Meo Vac, and Yen Minh.
Slow down and turn on your horn to warn the oncoming vehicles whenever you are about to get on bends and turns.
Finding a good provider of motorbike rental in Hanoi from a bunch of those is not that easy. However, each agency offers different bikes, prices, and qualities. That being said, to deeply experience Ha Giang, you should rent a motorcycle powered by a 150cc+ engine. CRF250L and Suzuki DR-Z400 are the top-notch nominees for conquering the zigzagging routes of Ha Giang.
We highly recommend BM Travel Adventure. This Hanoi-based company is a trustworthy place that provides high-quality motorcycles. You can visit the website at vietnammotorbiketoursclub.com. Coming here, you can rent a CRF250L with only 55 US dollars each day and a Suzuki DRZ400 with 75 bucks. On the back of the bike, you will feel freaking adventures on Ha Giang Loop.
2.  Where to stay
Staying at a homestay is the most ideal way to get closer to nature. There are quite many homestays and hostels in Dong Van, but the Old House homestay most stands out thanks to its high-quality services. Aside from this, the homestays with peaceful and wholesome spaces in Ban Tha and Ha Giang are also great places for you to unwind.
Lung Cam village in Sa Lung, which is the setting of the famous Vietnamese movie "The Story of Pao," is also one of the must-come locations. Ask the locals or your tour guide to find the house easily.
3.  What to eat
With just nearly two dollars, you can have a meal in Ha Giang. Fried rice, pho, and stuffed pancake are the main dishes in almost eateries and food stalls.
The must-try specialties of Ha Giang are Au Tau gruel (made from a type of wild bulb and often sold in the evening), the ancient town's stuffed pancakes (often for breakfast and the Madame Bich restaurant in Dong Van ancient town serves with the best taste,) 5-color sticky rice (located next to Madame Bich's restaurant, its taste is quite similar to normal Vietnamese sticky rice but its color is quite eye-catching). Besides, you should try other distinctive dishes of Ha Giang, including "men men" (made from local maize), dried buffalo meat, thang den (a sweet dish that is similar to the floating rice cake, horse meat, and corn wine)
4.  What to wear
It's getting much colder when the night falls so you should bring along a thick jacket in the months of November and December and a thin one in other months. It is best to wear hiking shoes for easy climbing. In general, please travel light.
5.  The season of buckwheat and other seasons of the year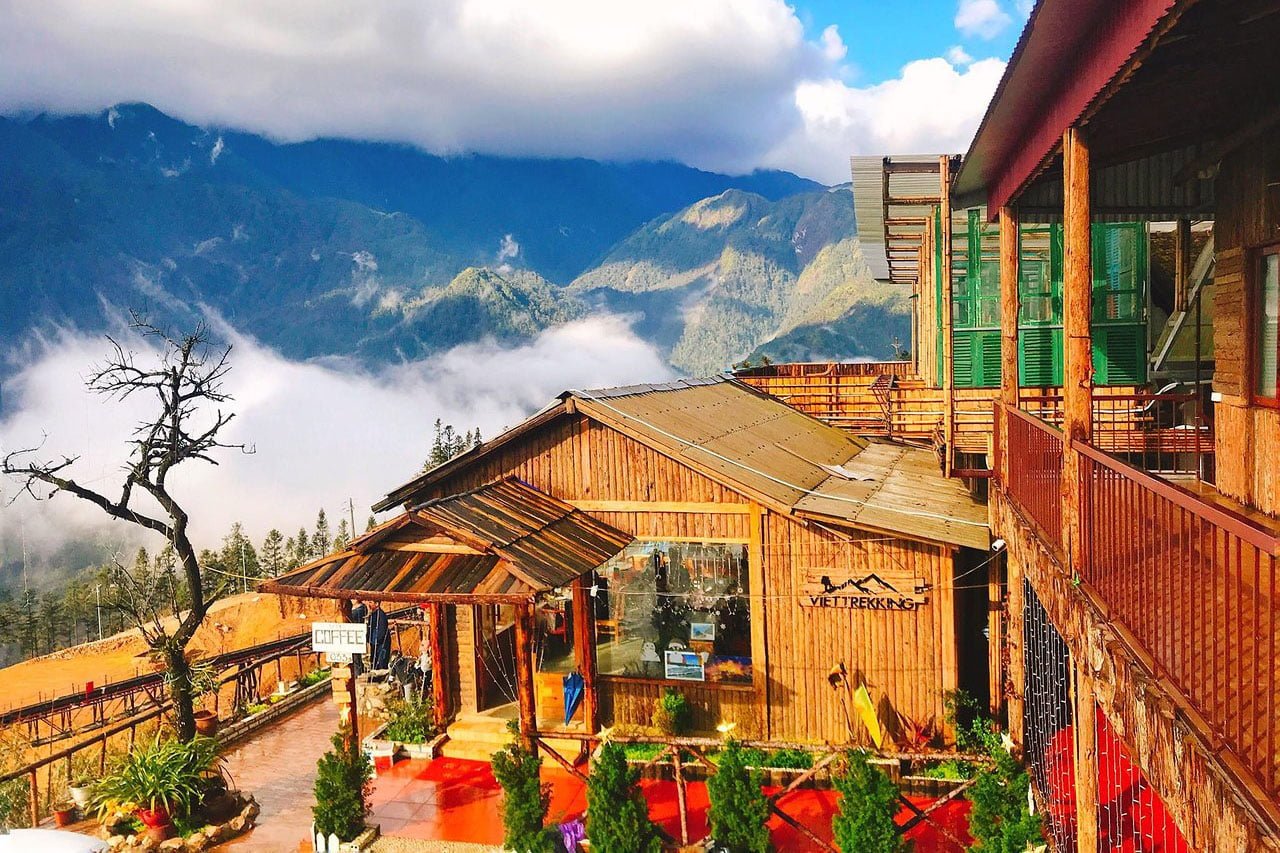 What is the best time to see fields of buckwheat? With personal experiences, we find that the period from late October to early November is perfect. Maybe this year 2020, the season will last until late November.
If you miss this time, come there in spring, especially from the 1st to 5th day of the Vietnamese Lunar New Year (Tet holiday), when the season of peach blossom comes. It will be so great to greet the lunar new year with the local people here. It's sure that you will get the most enjoyable experiences of your lifetime. We bet that it's extremely hard for you to find anywhere else more interesting.
Ha Giang in April is also so beautiful. It's when the indigenous inhabitants start planting maize. Here, you will see the locals go farming on the craggy cliffs and the stone mountains. How miserable these people are!
In a nutshell, Ha Giang is beautiful all year round, always boasting its untouched beauty of the lofty plateau. The elegance of the province lasts for all seasons and which season it is, the upland people always wear colorful and eye-catching outfits. The thing is the plateau will be more smooth and charming with the adornment of seasonal flowers.
6.  Rent a motorcycle to go on your own or book a tour?
If you clearly know about Ha Giang's roads or want to discover nature in your own way, renting a motorcycle is the best way. However, there are some routes and paths that only true Vietnamese riders know because it's difficult for foreigners to figure it out. More than that, the way from Hanoi to Ha Giang by motorbike comes up with lots of rugged roads. And that is definitely dangerous if you are not a well-experienced rider. Then, for a safe road trip, you should come to BM Travel Adventure for a motorbike tour. As mentioned above, the company not only provides motorbike rental services but also operates Vietnam Motorbike Tours.
Have you ever been to Ha Giang on a motorbike trip? If not, what's holding you back? Come on and make a plan to travel from Hanoi to Ha Giang by motorbike right away for your upcoming vacation. Much as it's a great opportunity to enrich your life experience by going native with the daily life of the upland villagers and escape from the hustle and bustle of city life. Beyond dispute, Ha Giang is such a heavenly laid-back place for your getaway.