Thanks to tropical weather and rich culture, Thailand is a beautiful country that makes thousands of visitors from all over the world come and enjoy every year. Do you want to board the plane bound for this "land of smiles"? Just need to know some procedure to prepare, by following the guidelines about Thailand visa requirement hereby, so you can answer the question "Do I need a visa for Thailand?"
As a big chunk of Thailand's revenues are obtained from the tourism industry, this country takes care of it a lot. The nice land with delicious food, familiar climate, hospitable locals are waiting for you. If you have a plan for a trip to Thailand, you might be wondering about the legal requirements of entry into the country, Thailand visa requirement and how long you can stay there.
Do I need a visa for Thailand? You probably are not required a visa to visit Thailand on vacation but know the Thailand visa requirement to make sure you can enter the country without any problems and your length of stay is covered without needing a visa. We think it's always a good idea to check the requirements with the Thailand Embassy in your country before your trip since the rules could change without notice, and your plans might change after you arrive in Thailand.
Visiting Thailand as a Tourist
You are a tourist in case you visit Thailand for the purpose of leisure, sight-seeing and personal enlightenment. According to Thailand visa requirement, you just need a tourist visa to enter this country legally, it allows you to stay in Thailand for a period of 15 or 30 days while doing its own explorations and excursions in the kingdom. However, with the tourist visa, you are not allowed to work or conduct business in Thailand.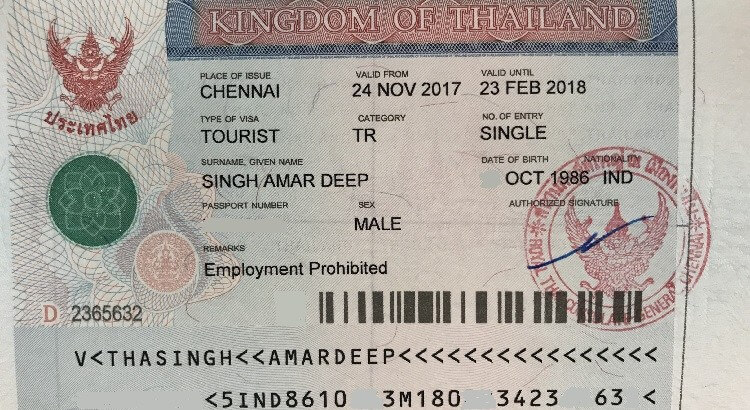 What is a Tourist Visa?
A tourist visa is a stamp or document needed so you can stay in Thailand for a specific period of time, on the purpose of tourism. You can apply it for 2 kinds: apply at Thai embassy or apply visa on arrival. The tourist visa can also be extended if necessary. Many countries made agreements with the government of Thailand so their citizens can benefit from the visa exemption when entering Thailand as tourists.
Do I need a visa for Thailand?
Thailand visa requirement are not needed in case you are Americans. U.S. citizen who carry a tourist passport and in possession of an onward or return airline ticket. However, it is necessary that your passport must have at least six months validity remaining to be allowed entry.
Do you need a visa to go to Thailand?
It will depend on your nationality that decides whether you are required a Thailand visa or not. If you are traveling to Thailand and are a U.S. citizen or Australian, Canadian citizens and a return airline ticket or one out of Thailand to another country, you don't need to apply for a visa as long as you don't plan to stay in the country for more than 30 days.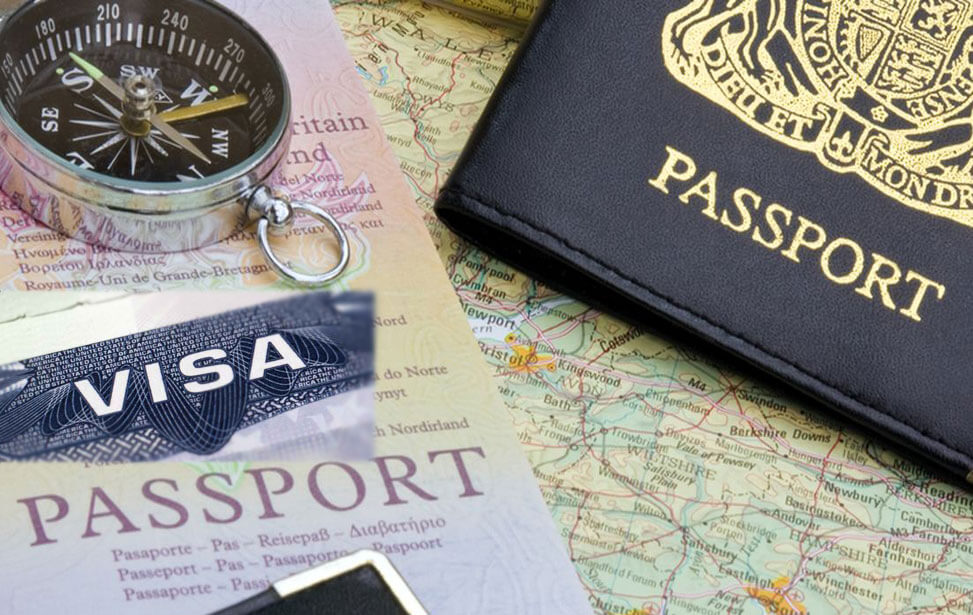 If you are other different national, please check the Royal Thai Embassy website or the list below to see whether you need to apply for a visa in advance. Thailand grants 15-day, 30-day and 90-day entry permits and visas on arrival to citizens of many other countries.
55 Countries allowed to enter Thailand under the VISA EXEMPTION RULE:
Argentina
Australia
Austria
Bahrain
Belgium
Brazil
Brunei
Canada
Chile
Czech Republic
Denmark
Estonia
Finland
France
Germany
Greece
Hong Kong
Hungary
Iceland
Indonesia
Ireland
Israel
Italy
Japan
Korea
Kuwait
Laos
Liechtenstein
Luxembourg
Macau
Malaysia
Monaco
Mongolia
Netherlands
New Zealand
Norway
Oman
Peru
Philippines
Poland
Portugal
Qatar
Russia
Singapore
Slovak Republic
Slovenia
South Africa
Spain
Sweden
Switzerland
Turkey
United Arab Emirates
United Kingdom
United States
Vietnam
Thailand visa requirement for a Tourist Visa
When applying for a tourist visa, certain documents and fees are needed to apply one. The documents and the fee are subject to change anytime and without prior notice, so we need to say again that it would be a good idea for an aspiring Thai tourist to inquire for the right information before flying off to Thailand.
Following documents are required:
Passport or travel document with a validity not less than 6 months
Visa application form (filled out)
One recent 4x6cm. photograph of the applicant
Round-trip air ticket or e-ticket (paid in full)
Proof of financial means (20,000 baht per person/40,000 baht per family)
We have to inform that the consular officers reserve the rights to request for additional documents when they deemed it necessary, so it is advisable that you present yourself when you are in a good shape and state, together with your papers and documents.
Validity of the Visa/Period of Stay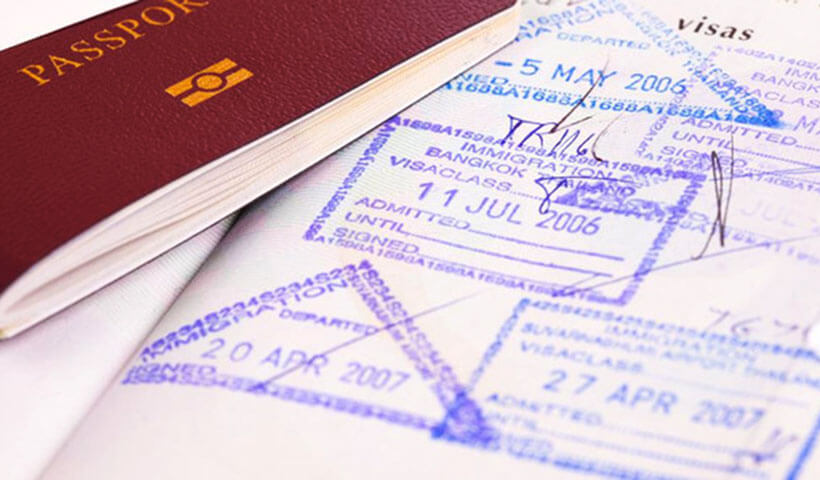 The validity of a tourist visa ranges from 3 months to 6 months, this period will depend on the number of entries you make across the land border or from the airport. If you arrived on Thailand through an international airport, you will be stamped a 30 or 60-day permission of stay depending on whether your country made a bilateral agreement on visa exemption with Thailand.
In case you enter Thailand via land border, you will be stamped a 15-day permission of stay as a tourist in the immigration post, after which you will have to exit the country again on or before the expiration of your permission of stay.
However, the tourist visa can also be extended if you wish or need to stay longer in Thailand. With this situation, you will need to present at the Office of Immigration Bureau located at Soi Suan Plu, off South Sathorn Road, Bangkok 10120 and file an application for an extension of stay. The telephone number (662) 287-3101-10 may be helpful in some cases.
Please remember that the success for an extension of stay is solely at the discretion of the immigration officer attending on your application.
***
For further information, you can read in our website Vietnam Embassy in Thailand, this is information of The Vietnam Embassy in Thailand and is provided for information and service purpose. 
More over, in case you need to apply a Vietnam visa, our staff will get it for you, just with a click!