Thai and Vietnam are neighborhood, so it is easy in process for citizens from the 2 countries to travel. Thailand citizens are required no entry visa for a stay of maximum 30 days in Vietnam. However, you also need to get a visa if staying longer than 30 days in Vietnam.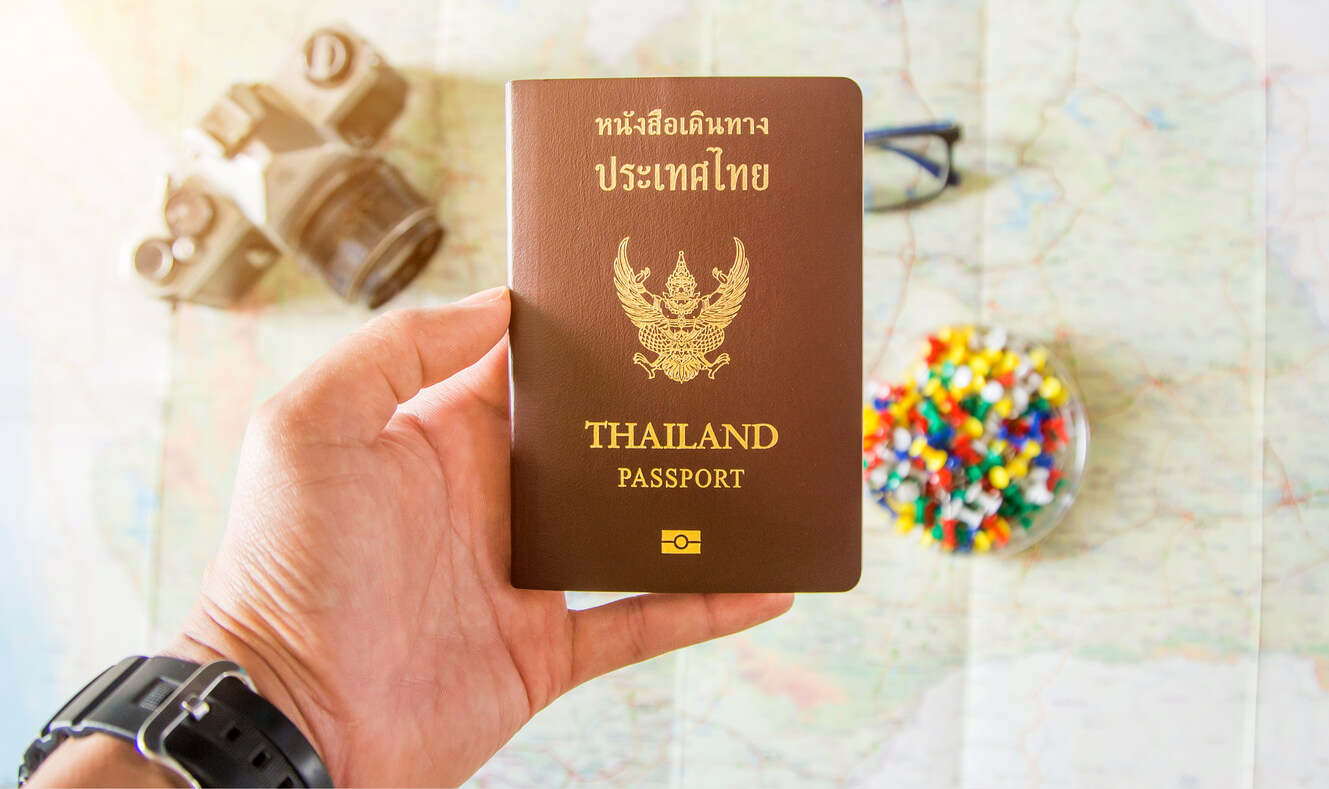 View more:
Do Thailand Passport Holders need Vietnam Visa?
The Thai need a Visa if they want to enter Vietnam, so below is information for those who prepare to apply Vietnam visa requirements for Thai citizens.
Thailand is in the list of countries exempt from the visa to enter Vietnam, so in case you want to stay for more than 30 days, you still need a visa. In case you are not Thailand citizen, please look at the table below to know whether your country is in the list or not.
List of countries exempt from the visa to enter Vietnam
Areas
Countries
Term of residence
Asia
Singapore
less than 30 days
Thailand
less than 30 days
Malaysia
less than 30 days
Indonesia
less than 30 days
Laos
less than 30 days
Philippines
less than 21 days
Japan
less than 15 days
South Korea
less than 15 days
Cambodia
less than 30 days
Brunei
less than 14 days
Myanmar
less than 14 days
European
Sweden
less than 15 days
Finland
less than 15 days
Denmark
less than 15 days
Germany
less than 15 days
France
less than 15 days
United Kingdom
less than 15 days
Italy
less than 15 days
Spain
less than 15 days
Norway
less than 15 days
How to get Vietnam Visa in Thailand?
Apply via Vietnam Embassy in Thailand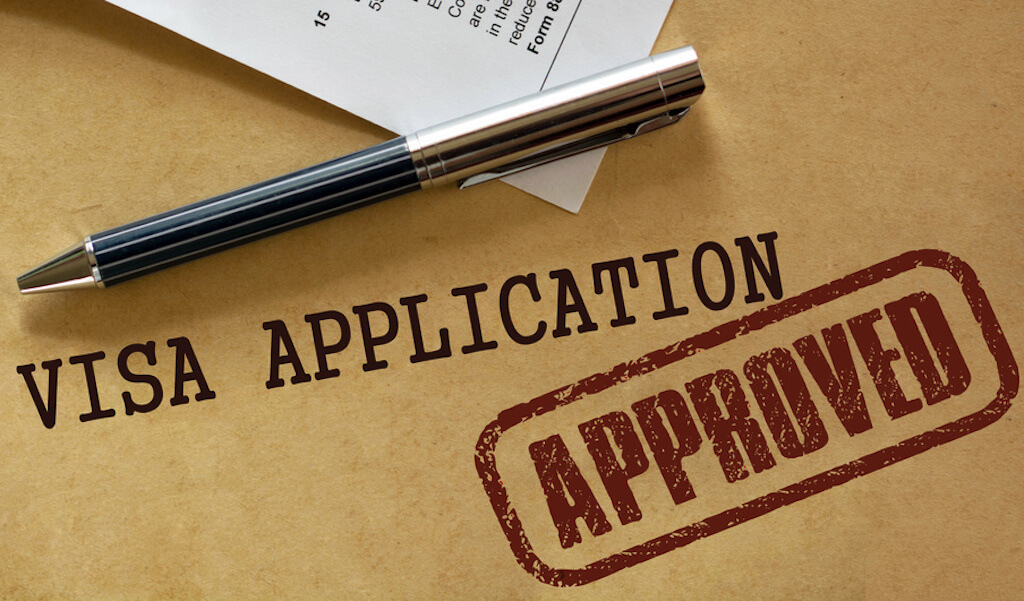 Please come personally to a closest Vietnam embassy during business hours to apply for your visa. The visa procedure and visa fee may vary from embassy to embassy and it normally takes you at least 3 to 5 working days to get your Vietnam visa.
Detailed procedure:
Complete application form with the correct and exact required information
Leave the original passport for checking
Answer some questions ( if required )
Make a payment for the Visa Fee
Get the Visa done after 5 working days.
 Embassy of Vietnam in Bangkok, THAILAND
Address: 83/1 Wireless Road, Lumpini, Pathumwan, Bangkok 10330
Tel: 0-2251-5836-8/ 0-2251-7202/ 0-2251-3552
If you do not know what is Visa On Arrival, in general, it is a kind of visa that after filling out an online application and paying for fees, applicants will get approval letters issued by the Immigration Dept of Vietnam a few working days later. This letter will let the applicant be able to get visa stamped upon arrival at any Vietnam international airports.
Below is simple steps:
Access this website visaonlinevietnam.com and fill in the application form.
Double check your information and make a payment. This is the service fee for the visa agent to proceed with your visa application.
Receive an approval letter within days you choose. Normally, it takes you in 2 working days to get the letter.
When you arrive at a Vietnam international airport, please present the approval letter, your passport, 2 passport photos (4×6 cm or 2×2 inches) and pay stamping fee to get your Vietnam visa.
You should be noted:
 Service fee: This is the fee you pay visa agent for applying your visa request.
Stamping fee: This is the fee ruled by the Immigration Department that you have to pay in cash at your arrival airport to be granted a Vietnam visa.
Your passport must be valid for at least six months and have at least 2 blanked left pages.
ONLY person who travel by AIR to Vietnam can use Visa On Arrival.
Vietnam visa extension for Thailand passport holder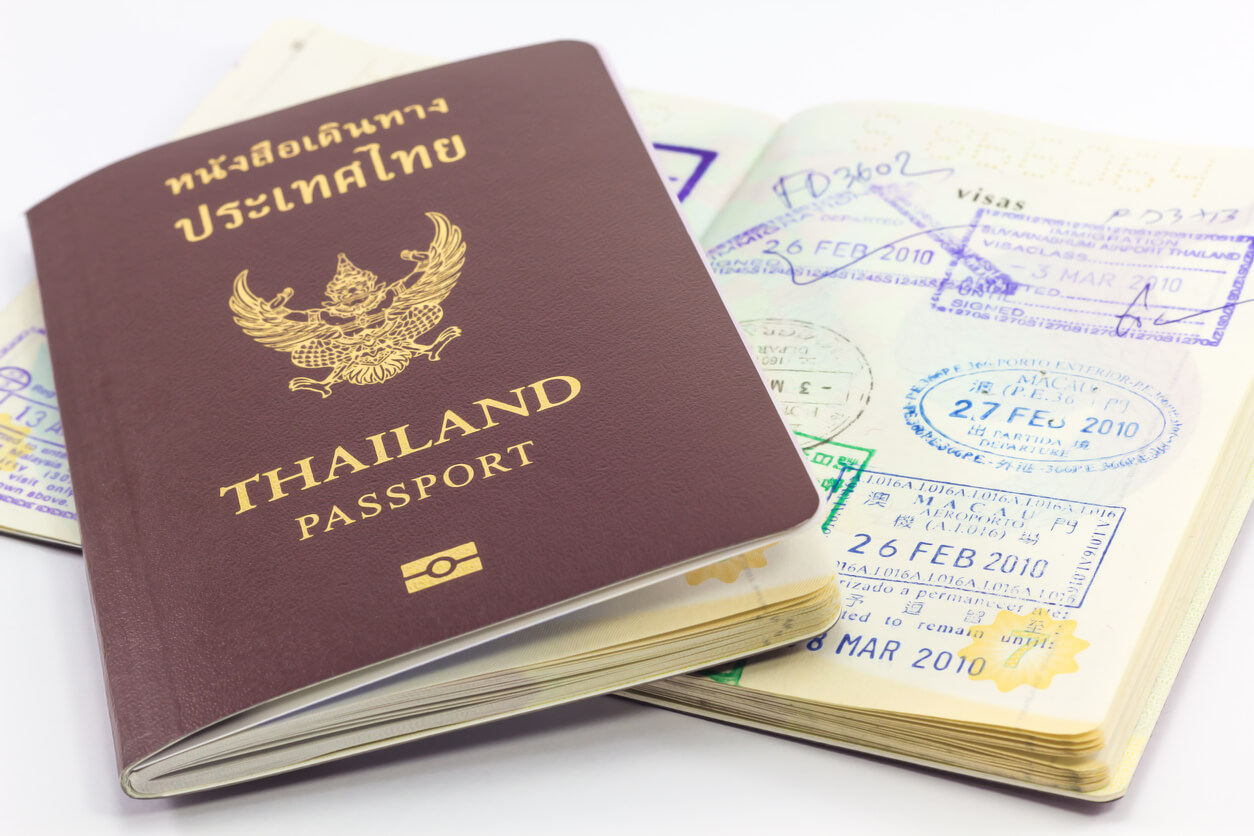 A Vietnam visa requirements for Thai citizens is Visa Extension. Foreigners in general and Thailand citizens in particular are only permitted to stay in Vietnam for 06 maximum continuous months, according to the provisions of the Government of Vietnam.
If passenger has visa expired without further extension, passenger will be fined due to overdue visa, can be deported from Vietnam and listed on the entry blacklist.
Passenger entering at Moc Bai border gate Tay Ninh Province, Tan Son Nhat border gate in Ho Chi Minh City will easily extend and save cost than at Noi Bai border gate in Hanoi or Da Nang, Nha Trang.
There are many kind of procedures for Vietnam visa extension for Thai people depending on their purpose, such as tourism, trade, work, relative visit. Each purpose has different requirements.
Work Permits for Thailand Passport Holders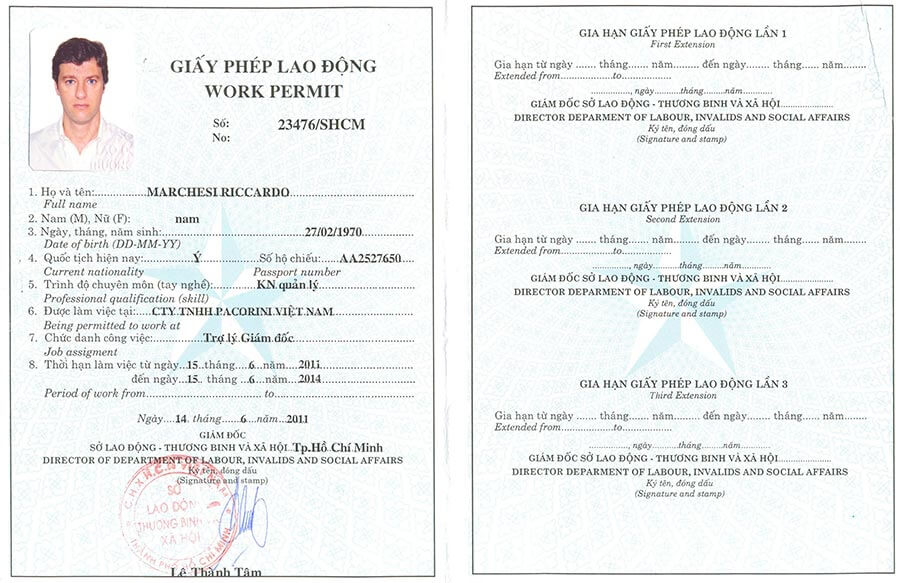 The last Vietnam visa requirements for Thai citizens is work permits, used for Thai employees coming to work in Vietnam. They should prepare following documents to save the time to come back your country:
– The judicial profile issued by the authority of the resident country and is governed by the foreign diplomatic of that country. Foreigners should ask for some copies to use in other cases..
– The certificate of at least 5 year working experience of company which should be governed by the foreign diplomatic of that country. The foreigners should ask for some copies of this document.
– Other related certificates or degrees should be governed.
Of course, Work permits are limited and if it is nearly out of date, they have to make Visa extension. Before at least 10 days but not more than 30 days before the existing permit expires, the foreign employers working in Vietnam must submit documents to renew work permit to local Department of Labor, Invalids and Social Affairs Service in which were initially granted the permit.