How to get Vietnam visa in Laos? Although it is not the latest new but we sure that not all of Laos citizens and foreigners know. Take a quick look on this article!
Do Laos citizens need a visa to visit Vietnam?
According to the current Vietnam's Law, Vietnam has an exemption list that some country do not need a visa to enter. This is list of countries that Vietnam Immigration allows their citizens to enter Vietnam without visa with detailed length of stay.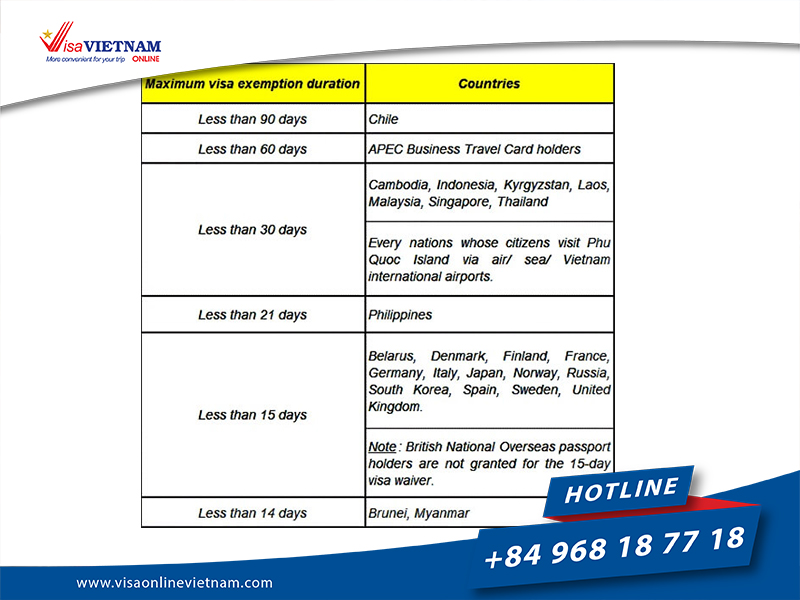 Fortunately, Laos is in exemption list to enter Vietnam with the limit of 30 days, so if you are the Laos and you want to go to Vietnam for a trip less than 30 days, you do not need to apply Visa. If you are not Laos citizens but live in Italy, please look up the list above to see whether your nationality is required a Vietnam visa or not.
Applying for Vietnam Visa at Vietnam Embassy in Laos
This is a traditional way that foreigners usually use when they want to apply for a Vietnam visa. How can foreigners apply for Vietnam visa in Laos? You just need to follow these steps to apply for a Vietnam visa at the Vietnam Embassy in Laos:
Contact the Embassy (with the details provided above) to make an appointment. In case there is no Vietnam Representative Office in your country, please kindly check other countries to find the nearest Vietnam Embassy/ Consulate to contact for getting Vietnam Visa.
Go to the Embassy website, download and fill in the application form.
Bring all needed documents (see below).
Return to the Vietnam Embassy to collect your visa after 5 working days.
Process time: it depends on you and how fast you need your visa. In many different cases, time will not be the same. For a detail answer, you should make a call to your agency or to Vietnam Embassy in advance.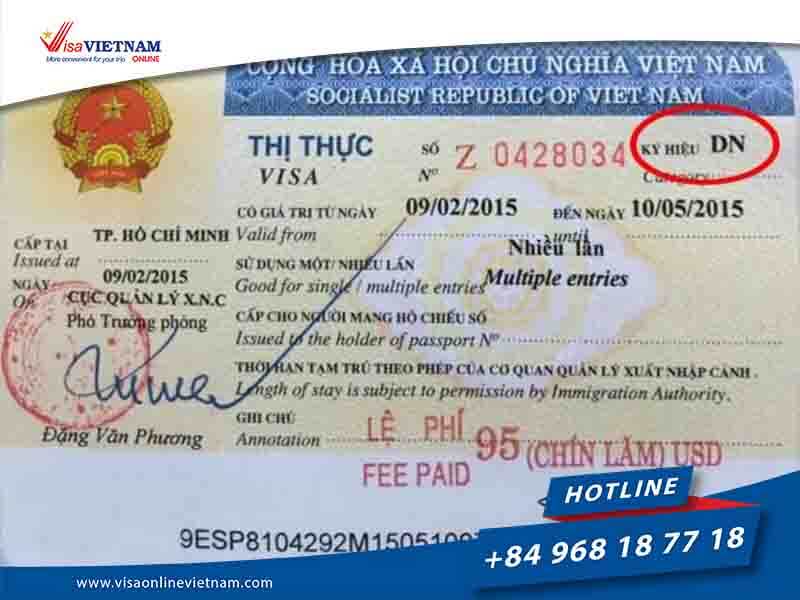 The documents to apply visa at the embassy/ consulate are different from regions to regions. However, it normally includes:
Application form.
Passport which is valid for at least 6 months from the date of entry into Vietnam and still has at least two blank pages.
Recent passport-sized color photos (Image must be taken within the last 3 months; Photos should be in color and should be taken against a white background; Image must show the full face and without headgear (headgear worn in accordance with religious or racial customs is acceptable but must not hide the facial features)).
Relating documents basing on particular embassy/ consulate request.
Embassy of Vietnam in Laos
Thatluang Rd., Vientiane, Laos
Phone :  (856) 2141 3409 or 2141 3409 or 2141 4602 – Consular: 2141 3400
Fax : (856) 2141 3379 or 2141 4601
Email : dsqvn@laotel.com or lao.dsqvn@mofa.gov.vn
Consulate of Vietnam in Savannakhet province, Laos
Address: No.118,  Sisavangvong, Kayson Phomvihan district, Savannakhet province, Laos
Tel: (856) 41 212418; Mobile: (856) 20 5541259
Fax: (856) 41 212182
Email: tlsxavan@laotel.com
Consulate of Vietnam in Pakse, Laos
Address #31, Banphabạt, Paksé, Champassak, LAOS
Phone : (856) 3121 2058
Fax : (856) 3121 2827
Email : ksvnps@laotel.com
Consulate of Vietnam in Luangprabang, Laos
Address: No. 427-428, That BoSot Village, Luangprabang Town, Luangprabang Province, Laos.
Tel: (856 – 71) 254748
Fax: (856 – 71) 254746
Email: tlsq-lpb@mofa.gov.vn
Applying Vietnam visa on arrival in Laos
Instead of coming directly to Vietnam Embassy to apply Vietnam visa, there is another way which takes you less time than the traditional one, called Vietnam Visa On Arrival. What is Vietnam visa on Arrival? With just a click for application, after filling out an online application form and making a payment for service fee, applicants will get approval letters issued by the Immigration Dept of Vietnam after a few working days. With this letter, the applicant will be able to get visa stamped upon arrival at any Vietnam international airports they land. This is called Visa on Arrival.
By using visa on arrival Vietnam, the Laos travelers do not need to wait too long to get the approval letter, an official document issued by Vietnam Immigration Department giving permission to get the visa upon arrival.
In order to get a Vietnam visa on arrival, Laos visitors should pay two types of fee: the service fee and the stamping fee.
Service fee: The service fee is for visa approval letter processing.
Stamping fee: The stamping fee is paid in cash to the Vietnam Immigration Officer at the arrival airport to get the visa stamp.
How to get Vietnam visa on arrival in Laos?
Step 1: Fill out the apply Vietnam visa on arrival form online with your personal information and kind of visa you want to apply.
Step 2: Make online payment by Credit card via PayPal. After finishing to make payment, you immediately receive an email informing about your order with detailed information. Your job is to wait for the result. It takes about 2 working days for basic services or faster if you choose urgent services.
Step 3: Receive Approval letter which helps you when you get in airplane and it's required to show at "Landing Visa" or "Visa Upon Arrival" office for picking up your visa.
Step 4: On arrival at your destination airport, you are required to submit your visa approval letter + passport + Vietnamese visa application form, then waiting to be called for paying the visa stamping fee to get your visa.
Applying Vietnam visa on Arrival, you can get your Vietnam visa in Vientiane, Savannakhet, Pakxe, Thakhek, Muang Xai, Luang Prabang, Phansavan, Vang Vieng or any places in Laos. Let's apply visa at visaonlinevietnam.com!
Before obtaining Vietnam visa, you should note:
Make sure your passport has minimum 6 month validity and left pages.
For visa upon arrival option, it is applicable for those traveling by air to Vietnam.
***
www.VisaOnlineVietnam.com is operated by VIETNAM VISA SERVICE, a part of TRANSOCEAN TRAVEL AND SERVICE Co., LTD with more than 18-years experience in visa service and 20-year in traveling arrangement. This website was set up to offer visa applicants the most convenient but cheapest services that meet the criteria of Quality, Safe and Secure; Reliability, Prompt Responses, Competitive Prices, and Customer-Focused Approach; save your time & money; Money back guarantees for declined applications.
In case there are any question, please do not hesitate to contact us at:
Address: 1 Floor, 56 Nguyen Cu Trinh Street, District 1, Ho Chi Minh City, Vietnam
Hotline: +84 968 18 77 18
WhatsApp: +84 – 982 879718
Email: sales@visaonlinevietnam.com
We are here willing and pleased to assist you at our best so please kindly contact us for any further information or you need our support.